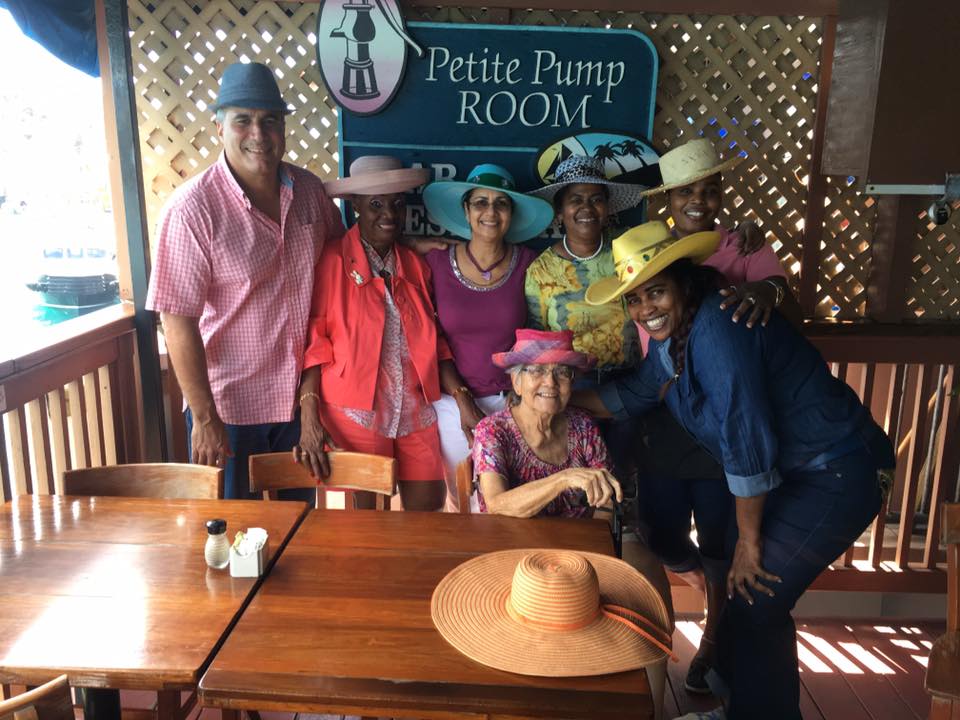 In 1970, Anna & Douglas Watson started what has become a family tradition with the acquisition of the Petite Pump Room formerly located in Palm Passage in the historic downtown of Charlotte Amalie, St. Thomas. During that time & still today, the Pump Room is a favorite meeting spot for locals, dignitaries, & the "who's who" of the Virgin Islands. The tradition has been carried on by Anna & Douglas' son Michael, with his family Judy & Michael, Jr.
The delightful bar & restaurant is now situated on the water's edge with views of the beautiful Charlotte Amalie harbor. The Pump Room serves breakfast & lunch Monday-Saturday specializing in Local & American cuisine.
Fresh fish caught by the local fishermen, conch sautéed in lemon butter sauce, & homemade mango & soursop ice cream pie are just some of the favorites. A variety of salads & sandwiches such as Blackened Mahi Caesar & the Pump's Triple Decker Club are also available. Dine on the open air terrace & indulge in some of our great tropical drinks such as the famous Pump's Rum Punch, Pain Killer, the Voodoo, Mike's Bloody Mary, Passion Fruit, or Fruit Punch.
The Pump Room is preferred by the islanders & visitors for its authentic local food, tropical drinks and great friendly service.
---
Convenient Location
We are conveniently located right on the edge of downtown close to the main shopping area where the ferries & seaplane depart to St. Croix & the British Virgin Islands. Parking is always available. It's a great place to stop by for a quick breakfast or lunch prior to departure.
Take Out Service
Beverages & meals to go are available. We service small & large take-out orders for individuals on the run & businesses that offer incentive luncheons.
Catering
The Petite Pump Room offers a variety of catering options & is available for private parties & special events whether at the restaurant or at a private venue. Plan the perfect business reception, wedding reception, and Christmas or Holiday party. The warm atmosphere, tropical breeze and panoramic views provide the perfect setting for that special event.
Contact Judy or Michael Watson at 340-776-2976 or info@petitepumproom.com.